Local SEO – A Simple and Complete Guide for Beginners
We are going to cover the Local SEO in below points in this guide:
What is Local SEO?
On having a website, you can target the entire (online) world and promote your brand, product or service while ranking amongst the best in the world. Whereas Local SEO, on the contrary, has a limited reach, it is focused on ranking higher in your local area. Local SEO is generally optimizing a website to increase traffic, leads and brand awareness from local search.
Some of the tasks associated with local SEO include searching local keywords, optimizing Google My Business ranking and profile of the business, and developing "NAP" citations.
Why is Local SEO Important?
Targeting the world can be the ultimate goal for expansion, growth & sales of business but one cannot forgo the local market. Local SEO is important too. Here are some facts supporting the statement.
– 96% of PC owners conduct local searches
– In fact, 46% of all searches on Google are local.
– 64% of local customers use local search engines and directories as their main way to find local businesses
– 50% of local mobile searchers look for business information (like a company's address or phone number)
– 78% of local mobile searches result in an offline purchase
(Statistics Sources: Searchengineland.com and Business2community.com)
The above facts and stats make it clear that if one owns a local business and doesn't have local business SEO in order, then the particular company is missing an opportunity every time someone searches for its products or services online in that particular area or region.
How Does Local SEO Work?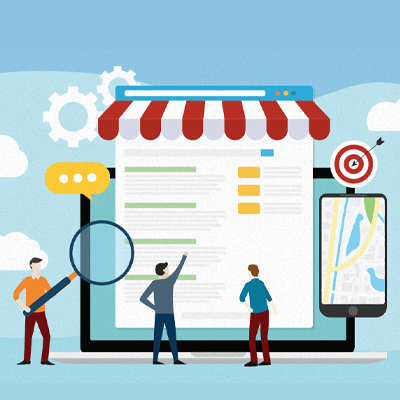 There's not much difference when it comes to local SEO compared to the affordable global SEO – website audit, technical seo audit, keyword research, webpage content, inbound and outbound links, and on-page SEO, all just has a local focus. To make a mark amongst the competitors in the SERPs these elements are important to get all that you need for your website.
Google Local SEO emphasizes more on local searches people are performing in the immediate area surrounding the business. (local searches example: Top 5 cafes in the XYZ city, best places to visit in the XYZ city, local SEO company near me, affordable local SEO service near me, etc.)
Google Local SEO has a set of unique ranking signals, including:
A particular location the person is searching from
"Check-ins" from that location
Rating of google map for that business
NAP citations
Presence of Google My Business listing
Keywords used in Google My Business profile
An average of overall online reviews
Keywords used in online reviews
Shares on social media/Social signals
How to Track Google Maps Ranking/Google My Business Ranking?
It's a known fact that Google local search algorithm returns results based on their relevance prominence and physical proximity to the searcher. Google weighs ranking factors differently depending on how a searchers particular query is worded. Keyword, therefore, plays an important role.
Google's local algorithm analyses and ranks listings based on the following three areas:
Proximity: How close is the business to the searcher?
Prominence: How popular or known is the business in the area?
Relevance: How closely does the listing match the searcher's query?
Another thing to pay attention to when tracking is whether or not they are geo-modified — that is, is there a named specific geographical area that Google has to help the searcher with?
In certain searches that are not geo-modified, Google then elevates proximity as a rank factor, considering the searcher is searching something nearby the stipulated location or the typed keyword in the search.
Tools to Track Local SEO Rankings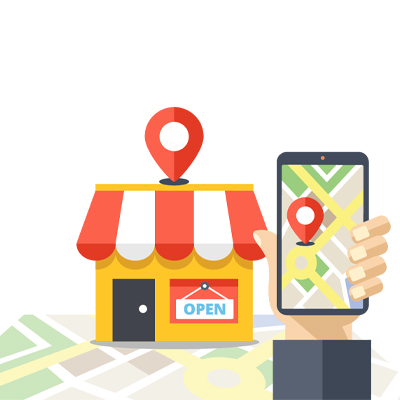 While locally tracking your Google Maps, the results for the same keyword phrase may vary slightly or even totally different depending on the searcher's location, even when residing within the same location and the same zip code. Generally, these rank tracking tools pull in local map data — examples include GeoRanker, Whitespark or BrightLocal Search.
When talking about SEO tracking there is a certain number of local SERP tracking tools out there — which are available in the form of web browser plug-ins, desktop applications and web-based software as a service (SaaS).
Consider the following points when you're analyzing local rank tracking tools:
– The number of keywords you can track?
– Can one scan on a schedule?
– The number of times does your business appear in results?
– Will the reports be available?
FAQs (Frequently Asked Questions and Answers on Local SEO)
Q: How do you know if you need Local SEO?
Ans: The simplest answer is – If your business provides services to its customers in a particular geographic area or have a specific physical address then you need local SEO.
Q: Why Local SEO is Important for SEO? Why does Local SEO matter?
Ans: Here are some facts which show that local SEO is important.
96% of PC owners conduct local searches
46% of all searches on Google are local
64% of local customers use local search engines and directories as their main way to find local businesses
78% of local mobile searches result in an offline purchase
Q: What is the difference between SEO and local SEO?
Ans: The basic difference is – Standard SEO focuses on improving the visibility of your website on a national or global scale, while local SEO allows you to occupy your local search area to connect with the searchers in your area.
Q: How do you perform local SEO?
Ans: Local SEO can be performed by searching and targeting local keywords, optimizing Google My Business profile of the local business, gain positive reviews, create geo-specific content, developing "NAP" citations, get backlinks from local business directories and classifieds sites.
Q: How much does local SEO cost?
Ans: According to WebFX, The average cost of SEO for small businesses is $750 to $2000 per month or $5000 to $30,000 for one-time projects. Smaller companies that invest in SEO consulting services can expect to pay $80 to $200 per hour.
Q: How can I learn Local SEO?
Ans: You can learn local SEO by reading local SEO related blogs and doing hands-on for your business. Below are the process of doing local SEO of any business:
Create a Google My Business Account and Optimize it
Get Positive Reviews with High Ratings from your Clients
Create Local Content based on Local News Stories or Events
Search and Focus on Local Keywords
Use Location Specific Pages and Work on it
Work on "NAP" citations – circulate your name, address, and phone number online
Get Backlinks from Local Sites – Business Directories and Classifieds Sites
Q: How do I find Local SEO Clients?
Ans:
Make Local Content Marketing Strategy
Remarketing Using Google Ads, YouTube, Facebook, Instagram, LinkedIn, Email
Running Facebook, YouTube, and LinkedIn Ads to Cold Traffic
Focus and Rank on Local Keywords
Upsell to SEO Services from Other Local Services
Use Craigslist for Local Classifieds
Go to Local Meetups and Other Local Networking Events
Join and advertisement on Local Facebook Groups and Other Platforms
Interested in Search Engine Optimization? You might be interested in below SEO related post:
On-Page SEO – The Ultimate Guide to On-Page SEO
Off-Page SEO – The Ultimate Guide to Off-Page SEO
White Hat SEO – Introduction, Important White Hat SEO Techniques, Pros of White Hat SEO
Black Hat SEO – Introduction, Common Black Hat SEO Techniques, Cons of Black Hat SEO
Grey Hat SEO – Introduction, Popular Grey Hat SEO Techniques, Pros and Cons
White Hat SEO vs Black Hat SEO vs Grey Hat SEO – Difference between White Hat SEO, Black Hat SEO and Grey Hat SEO
Ecommerce SEO – Popular eCommerce Platform for SEO, Ecommerce SEO Strategy
SEO Issues – Most Common Problems affecting a Website's Search Engine Performance
Google Manual Penalty – 16 Big Brands Penalized by Google