Tally ERP 9
Your one-stop solution from accounting to compliance

  Complete book keeping that includes accounting, inventory management and payroll.

  GST – Compliant invoicing for Regular and Composite Dealers.

  Manage and Generate e-Way bills as per your business needs.

  File most accurate GSTR-1, GSTR-3B and GSTR-4.
Get your GST ready Tally.ERP 9 Perpetual License for Rs. 18000 + GST
Call 89800-21003 for any queries

Talk To CA/CS Instantly At India's Most Trusted

Tax & Compliance

Platform
✔ Tax Filing
✔ Trademark Registration
✔ Company Formation & Registration
✔ Company Anuual Filing
✔ GST Registration
✔ Book keeping & Outsourcing
✔ FDI Compliance
✔ FSSAI Registration
On Call Support
We will be there always to support you to ensure seamless and un-interrupted operations on day to day basis. To achieve this we have experts with us who can talk to you "on phone" or will "login to your system" to provide:
(1)  Re-installation.
(2)  Activation and re-activation of Tally License.
(3)  Understand and Trouble shoot your problem.
(4)  Implement Tally the way your business needs it.
(5)  Synchronization of data.
(6)  Setting up securities.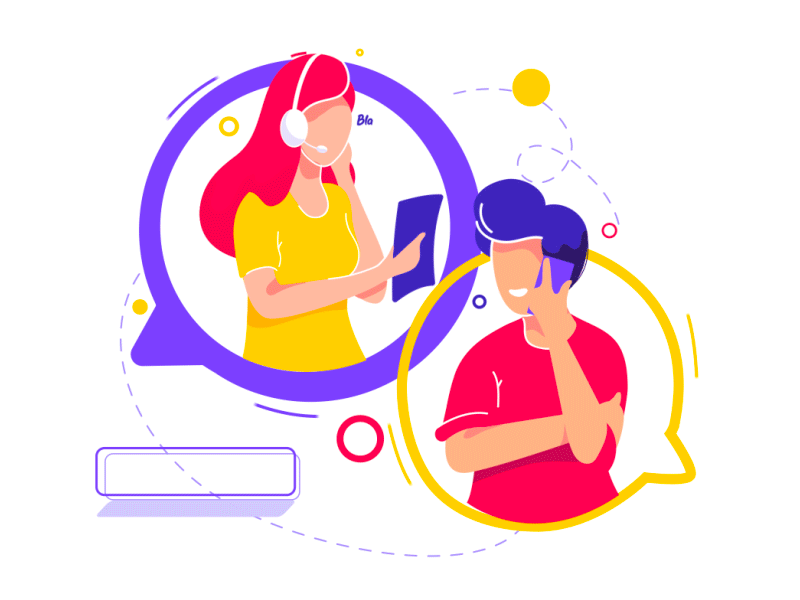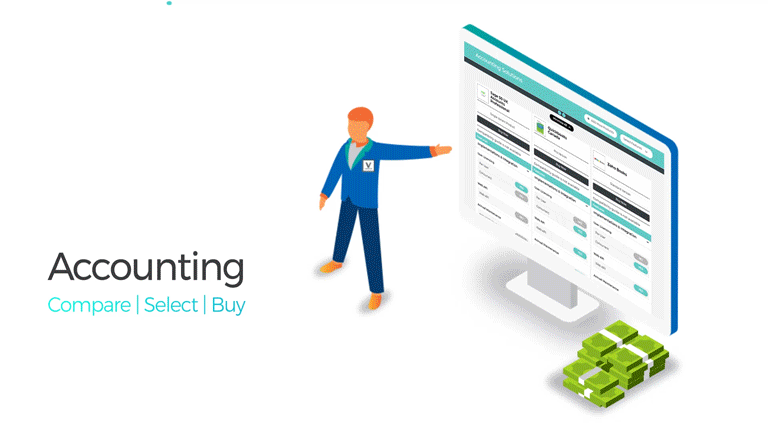 Tally Accounting Software Services
Tally Software Services (TSS) is a software subscription for a collection of services which add great value to your Tally.ERP 9 by giving you additional features. Connectivity driven functionalities such as continuous upgrades & updates, central consolidation of branch data, instant support from within your Tally.ERP 9 and much more, enhance your business performance by leaps and bounds.
TSS ensures that your business will always remain up-to-date with the latest developments in technology and statutory laws. It provides a host of services under the broad categories of  Tally Infrastructure Capabilities, Tally Business Convenience Capabilities, Tally Compliance Capabilities, Tally New Products and Tally Support.
Tally on Mobile
Grow your business using Live Keeping, Tally Mobile App for iOS and Android
Live Keeping Tally mobile app brings realtime information a allows you to access your Tally ERP9 data anytime / anywhere. It is securely synced with your Tally ERP9 installation.
Live keeping provide you all the data on your mobile with graphical view and also user will get PDF sharing option.
It securely syncs with your Tally ERP 9 installation. Live Keeping app gives you everything from Sales, Purchase, Expenses, Reports, Dashboard to managing your Debtors/Creditors to understanding your business trends or getting detailed information by Voucher, Ledger, Item etc.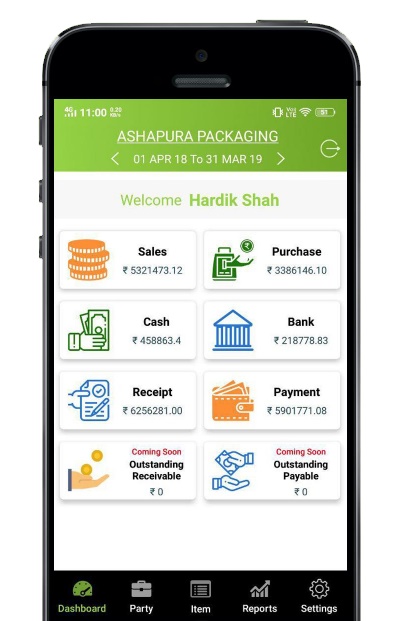 About Live keeping
Live Keeping Tally on mobile app brings real time information & allows you to access your Tally ERP9 data anytime / anywhere. It is securely synced with your Tally ERP9 installation.
Simple and fast for your business
Multiple Reports, dashboard and graphs allow you to make decisions in the office, at meetings or out on the road. Live Keeping is not only for CEO and other senior management of the company but for everyone who uses tally data while on the move.
Outstandings
Live Keeping mobile app lets you view all your receivables and payables at one touch. The app sends you a notification about the bills that are due on the day.
Sales / Purchases
Get complete Sales / Purchases Reporting from wherever you are with Live Keeping.
Inventory Item Profile
Live Keeping has dived deep into how a business works to offer features that are truly useful to run a business. You can view stock item performance like last sale date, total sale quantity, last rate etc.
Inactive Items / Customers
Boost your business with Live Keeping by your side. View the list of inactive items or dormant customers to increase your business.
100% Secure
Live Keeping desktop app syncs the data with Tally ERP9 on your desktop and encrypts to store in on your computer.
Notifications
Livekeeping lets you stay updated on every move in your business. It notifies you every day about your previous day's sales, purchase, receipts, payments etc.
Tally Solutions – Accounting for Small & Medium Businesses Made Easy
The success of all the giant industry mostly depends on the ERP system they use; the entire management is dependent on the software. The old-age companies used to consider the expense in software and automation as a dead investment and liability to the company. However, the perception of the whole industry has changed and has started considering the software as an investment and not as an expense. Software is assets to the company and plays a vital role in the development and progress of the company.
However, the cost involved in developing or purchasing an ERP system is very high. Hence, it might not be affordable for MSME units, Small and Medium Businesses and start-up companies to establish an ERP or software for their operations.
The best solution for the MSME, SMBs and Start-ups is Tally Solutions. Tally ERP 9.0 is a complete package with all the required features for the small businesses. Many SMBs and start-up companies have accepted that their companies have become more organized after upgrading on Tally.
How Tally can benefit your Company?
The company's performance, growth and profit are driven mainly by 5 factors, as below
Sales
Purchase
Accounts
Inventory Management
Human Resource
All the successful SMBs, MSMEs and Start-ups believe that if a company or a start-up could manage the above 5 forces, successfully there is nothing which can hold back the success of a company.
The good news is that Tally Accounting software manages all the 5 departments for you and synchronizes each department. Hence an owner or management of a company can evaluate the performance of each department from just one report from this software.
The Tally Accounting is basically, an accounting software but tally has involved for just software to an ERP system. When a Tally operator does an accounting entry in Tally, the internally integrated features of Tally automatically calculates payable GST, also it decides the applicability of SGST, CGST and IGST and gives you the perfect amount payable for GST. At the same time, Tally evaluates the inventory and updates it, updates the ledger of vendor or client and helps you maintain the party-wise payables and receivables.
Tally also has a Payroll Management features which can help you in making salaries of your employees with an auto generated salary slip. Also, the company can integrate the sales performance of each salesperson and calculate & add the incentive in the payable salary of each salesperson.
Well, you have got a fair idea on how Tally can do wonders and act as a Manager, you can completely rely on.
9 Best Features of Tally Accounting Software
1.    Accounting Management
User-friendly software, even a non-technical person can use the software. It is so easy that even non-accounting person can use it
Management can manage Order processing and tracking
Supplier-wise purchase details available at any time
Complete support to your business by creating journal, payment, receipt and contra vouchers
2.    Inventory Management
Stock Management made easy through Tally ERP 9; a user can manage different stock groups and categories and can generate reports accordingly.
Users can create multiple godowns and manage inventory independently for each godown.
3.    GST Compliance
The Tally ERP 9 software is completely GST complaint and it helps in managing the transaction based on GST, Revere Charge Mechanism in Tally is possible, and Tally also supports other scenarios of GST like IGST, Sales return, Advance payments etc.
Tally ERP 9 supports in filing GST returns like GSTR1, GSTR2 and GSTR3B
4.    Reporting
Tally provides all the reports required for a business to make crucial decisions and actions.
Also, the balance sheet and Profit and Loss (P&L) accounts report can be pulled very easily from Tally ERP 9
5.    Unlimited Companies and Group Companies
The company need not buy separate Tally ERP for each branch or company.
Users can manage multiple branches and even multiple companies of the same group from a single tally solution.
The company can also synchronize the data from more sources and compile them.
6.    Complete Security of Data
Management can manage user-level access and control
Also, Tally ERP 9 is password encrypted and hence it safeguards the data from unauthorized access.
7.    Supports the banking transactions
Cash / Cheque deposit slips can be generated; hence management can manage the cheques easily.
Bank reconciliation is easy and user friendly
It also supports e-payments
8.    Budget Management
You can allocate the budget to different departments and keep a close eye on the utilization of those budget and control the expenses accordingly
This is the feature which is found only in high-end ERP systems, However, Tally ERP 9 provides budget and controls feature with same competencies.
9.    Flexibility
You can use a few of the features of Tally from Mobile from Tally Mobile App
Easy to transfer data from Excel sheet to Tally ERP and the other way around
The tally online feature can give you the flexibility to use Tally ERP 9 from any Computer Tally, using your username and password.
Remote access is also possible on Tally Accounting Software.
Why a Company or a Start-up needs a Tally Solution Partner?
Why should I buy a Tally ERP 9 or any Tally Solution from a partner when I can directly buy it from the Tally itself?
This is a general question comes in every entrepreneur's mind while buying Tally.
Well, the answer is simple, Immediate Doorstep Support and Services after-sales. Tally has designed its sales, support and service through a network of Tally Solution Partners which are authorised sales and service partners which can immediately identify the problem, convey it to Tally and get it resolved in no time. Tally recommends all its users and clients to contact local Partner to resolve the query. If you go to Tally Support page the bottom line says "Still Can't Find What You Are Looking For? Locate a Tally Partner". Which means eventually you will have to rely on a local tally partner.
It is recommended and as an entrepreneur, you also understand that it is always good to have a same partner or vendor for sales and service as that partner knows in and out of your software and the customization is done on it and hence it empowers the local partner to resolve the query within no time.
We, Premware Services India LLP (Formally known as 'PC Helpline') are authorised sales and service partners to Tally in Surat, Gujarat. We provide the services of Tally setup, training to staff and complete after-sales services and support. We also, give additional support to our client as and when required apart from the Tally, as we don't just provide Tally Solutions, we also deal on Cloud Backup, Network Attached Storage, Cloud Storage, Annual Maintenance Contract for IT, Structured Network Solution, Wireless Network Solution and CCTV Security Camera, etc.
Tally Services we provide
Re-installation.
Activation and re-activation of Tally License.
Understand and Troubleshoot your problem.
Implement Tally the way your business needs it.
Synchronization of data.
Setting up securities.
Contact us now to upgrade your company to the next level with the help of Tally Solutions!!
We are near you at Surat, Gujarat.