Cloud Storage Services
To understand the Cloud Storage first let's understand what "Cloud" is and how Cloud Storage is different from the Cloud Backup
What is Cloud?
Cloud Computing generally referred to as "Cloud", is a universal network of uniquely featured servers. It is called Cloud because it is not a physical entity but just a network of servers connected through internet network around the world, however, they operate as a single IT infrastructure.
Too Technical? Let's break down the Definition of Cloud in simple words.
"Cloud" is a global or universal server network which can be used to store your data, applications and software online instead of storing those on your local computer or server. You can use them as and when required without downloading them to your computer.
Understanding "Cloud Storage"
We hope you have understood the "Cloud", now the service to store your data on Cloud Computing network is "Cloud Storage". A third-party service provider provides you access to online servers and allows you to store your data online, on "Cloud Storage"
The data cannot just be stored but also it can be managed, edited and accessed from the Cloud Storage as an when required, and it is 100% responsibility of Cloud Data Service provider to make the data available for you to access, manage or update at any given point of time via the internet.
Most of us are already using Cloud Storage System, surprised?
Well, the online video streaming platform, social media, your Emails are one of the best examples of best free cloud storage. We store our files as an attachment in mail and can access, delete or change it whenever we connect to the internet and open our mail, right? Similarly, online video streaming platforms and social media allows you to upload your videos and images on their platform and stays there forever and allows you to access them and manage them whenever you want. Most of us use these through our mobile.
Now, we guess you have understood very well about Cloud (Cloud Computing) & Cloud Storage and maybe realised that it is so easy to use as you are already using Cloud Storage Technology.
However, there are different types of clouds with secure cloud storage features.
Salient features & benefits of "Cloud Storage"
Cost-effective Data Storage Solution – The server of Cloud is used by multiple users and shared by multiple users and hence the cost is comparatively very low for the service provider and hence to the users. The cloud storage provider monitors and calculates each user's use, meaning that you only pay for what you use in each period.
Flexible Online Storage – Storing data in the cloud gives you freedom of using and accessing data from anywhere, anytime and from any device.
Backend Support for Cloud Storage – Cloud Datastore or Cloud Storage Service provider gives the best service in terms of maintaining data, server and make it accessible to you when required.
Direct Access to Secure Cloud Storage – User can directly access the data from Cloud, using software or application, without contacting or involving the service provider.
Ease of Change in Cloud Storage Space – User can easily increase or decrease the storage space based on the requirement, which might be an expensive affair in terms of the physical server or traditional storage process.
How Cloud Backup and Cloud Storage are different from each other?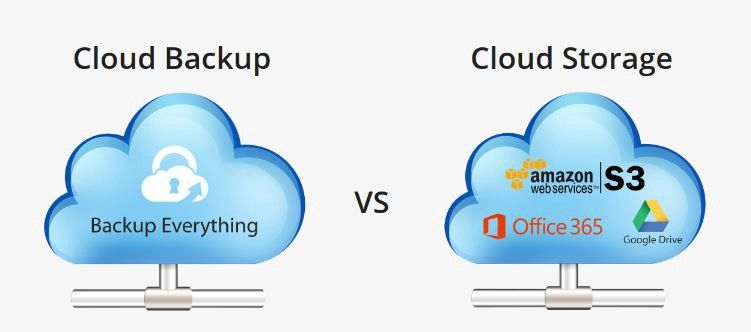 | | |
| --- | --- |
| Cloud Storage | Cloud Backup |
| cloud storage is used storing data in the cloud and can be accessed and work with, from anywhere through the Internet. | cloud backup is used to store the important file and virtual assets from your computer to a third-party server for data protection. |
| Cloud Storage is a primary stored data. | Cloud Backup is a secondary stored data. |
| Just like primary stored data, cloud storage can be edited, accessed and managed live through the Internet. | Secondary stored data is used for data recovery in case of data loss. |
Types of Cloud Storage
Public Cloud – The infrastructure of Storage and space is located at service providers' premises and the user or client doesn't have any control over the storage infrastructure.
Private Cloud – The private Cloud, as the names say it all, are fully owned by only one user, the client or user has full control over the infrastructure, and it can be on-site or off-site as per user's desire.
Hybrid Cloud – This type of Cloud uses the blend of both the types of cloud that is Public and Private depending on the nature of the requirement
Community Cloud – A community cloud is shared between organizations with a common goal or that fit into a particular community.
Types of Cloud Computing based on services
There are 4 types of Cloud computing services
1. Infrastructure as a Service (IaaS)
IaaS is the basic category of cloud Storage technology. User takes IT infrastructure on rent from the service provider.

2. Platform as a Service (PaaS)
PaaS is an on-demand service. The service provider gives a platform to host your app or software and the user can start using the storage space without worrying about any IT infrastructure and can use pre-established storage space environment.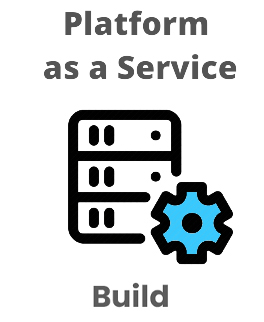 3. Software as a Service (SaaS)
SaaS as the name suggests it is basically for software to run, operate and store data on cloud storage space; cloud-based ERPs are the examples of this type of services.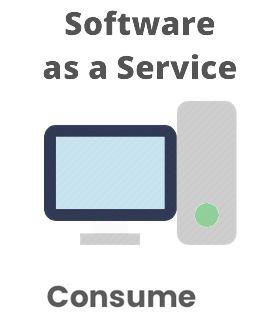 4. Functions as a Service (FaaS)
FaaS gives few additional features to PaaS and allows users to develop, customize, run and update the apps without being depended on IT infrastructure.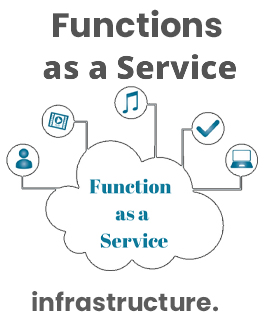 How the world is using Cloud Storage?
Craft Mobile applications and services
Store, Backup & Recover Data
Host blogs and websites
Cloud Storage for Streaming Audio and Video
Deliver on-demand software & ERP services
Analyse data
Contact us for best Cloud Storage services, near you, in Surat, Gujarat.
Interested in cloud? You might be interested in our below cloud related blogs:
Why Switch to the Cloud? – 11 Advantages of Cloud Computing for Business
Why to choose Azure Cloud: 10 Reasons Why to choose Microsoft Azure Cloud for Your Enterprise
Cloud Servers vs Physical Servers: Definition, Features, Pros and Cons of Cloud and Physical Server
Azure Vs AWS: Why choose Azure over AWS?
What is a Virtual Machine (VM)? – The Benefits of Virtual Machines
Cloud vs Virtualization: What's the difference between Cloud Computing and Virtualization?
FAQsFrequently Asked Questions and Answers on Cloud Storage Services
Cloud storage is a way to store data online instead of on your local computer. It requires an internet connection to upload, modify and share data like documents, presentations, spreadsheets, images, audios, videos, etc. with others. Online storage service providers do not store any data on your PC's hard disk. Cloud storage tools help you access your data from any device.
Which are the best free Cloud Storage Providers?
Google Drive, OneDrive and Dropbox are some of the best free Cloud storage providers in the world.
How do I get 100GB free cloud on Google?
The current free cloud storage with Google is 15GB. By upgrading to a Google One paid plan, you can get 100GB cloud on Google. But, If you have a new Chromebook, you will be offered 1 year of 100GB storage with Google for free.
How can I get 1TB of cloud storage for free?
There is no provider who offers 1TB of cloud storage for free. But, below are the providers who offer less amount of cloud storage for free.
YouTube (Free Unlimited Video Storage)
SmartFile (1TB 14 Day Free Trial)
Degoo (100GB Free Cloud Storage)
FileShadow (100GB Free Cloud/ Backup Storage)
Mega (50GB Free Cloud Storage)
Blomp (20GB Free Cloud Storage)
Google Drive (15GB Free Cloud Storage)
pCloud (10GB Free Cloud Storage)
IceDrive (10GB Free Cloud Storage)
CBackup (10GB Free Cloud Storage)
OneDrive (5GB Free Cloud Storage)
Which cloud storage is best for personal use?
You can use Google Drive, OneDrive, and iCloud as cloud storage for personal use as these providers have better authenticity and more trustable than others.
Which is the safest cloud storage?
Top 10 Safest Cloud Storage of 2021 are as below:
IDrive
pCloud
Sync.com
Microsoft OneDrive
Google Drive
Egnyte Connect
MEGA
Tresorit
SpiderOak
Koofr
Is Google Drive Better than iCloud?
iCloud is a more secure platform, although Google Drive has taken several necessary steps recently. Both platforms enable you to use multi-factor authentication, which we highly recommend. Almost all data stored on iCloud's servers is encrypted in both transit and the rest of the 128-bit AES standard.
Is Google Drive a cloud service?
Google Drive is a cloud-based storage solution that allows you to save files online and access them anywhere from any smartphone, tablet or computer. You can use Drive on your computer or mobile device to securely upload files and edit them online. Disk also makes it easier for other people to edit and collaborate on files.