Microsoft Azure – A Cloud that covers the entire sky of Digital World

Microsoft Azure is a one-stop-solution to all the requirements, you name it and they have it. A Cloud Computing services provider Azure provides around 200 services in around 18 different categories. Premware Services India LLP is an expert consultant for implementing and integrating services of Azure, we strongly recommend Azure for its wide range of services, trustworthy brand and affordability.
Microsoft Azure is 10 years old development and has evolved to be one of the strongest cloud computing service providers. It is so popular and trustworthy that 80% of fortune 500 companies use and recommend MS Azure.
What is Microsoft Azure?
Microsoft Azure is a cloud computing service provider and provides services as IaaS, Paas and Saas.
You can visit our Cloud Storage section to know more about cloud computing; however, to give a basic idea, cloud computing is the common data server which provides you with the facility of data server on a pay-per-use basis. Which means you have to pay only the amount of space you use. It provides you with the flexibility of using your data from anywhere through their portal and manage, access and amend the data from anywhere. For Example, the email services, Netflix etc. services are using cloud computing for their data storage solutions. They save all their data, videos and files on the cloud and hence you can access them anywhere anytime.
Azure Cloud Computing has replaced the traditional data storage processes, if you are planning to launch an app or a video streaming website, you don't have to care about the infrastructure like data server place, scaling of data capacity or building the IT environment around it.
In Short, Azure is a launchpad for your ideas!
Do you have an idea and a vision but not sure about the capital investment for IT infrastructure?
Come to Premware Services India LLP; we are happy to give you complete consultation on Microsoft Azure. We are eager to provide you with a launchpad for your start-up or accelerate your existing business.
3 major reasons which make Azure the most preferred Cloud Computing Service of most of the 'fortune 500 companies'
The Wide range of services provided by Azure and infrastructure of Azure cannot be matched by any player in the same service. Within no time it has gained the popularity only because of the level of service and consistency.
1. Infrastructure
Azure has the world's largest infrastructure with Data Centre at more than 42 regions worldwide. It is expected that Microsoft will add 12 more data centres in the coming few years. This is the largest as of now and still counting. This provides endless opportunities to the clients of Azure to scale up the requirements and can completely rely on it for all its future prospects.
2.  Services
MS Azure provides the entire range of computing services. It has services like Virtual Machine, Cloud Data Storage & Cloud Back-up; apart from this, the Azure provides intellectual benefits like Artificial Intelligence and Machine Learning. Azure provides the high scale analytics tools which help the enterprise grow more and get a free-of-cost analysis of their own business, data usage behaviour and also the client behaviour.
This enables and empowers all small, medium and big enterprises to keep a tap on their day to day activity, long term goals and profitability at every stage of business.
3. 
Startup
Friendly 
Do you have an idea? Do you have a vision? You can start your new venture or new service or launch a new digital product right away without considering the establishment and investment of IT infrastructure. So that a start-up entrepreneur can start working on their dreams and ideas as soon as they are confident about it. Also, an established company can scale up their business considering the demand and requirements.
Premware Services India LLP is a corporate expert service provider, we have technical and non-technical clients who are taking Azure services and scaling up the performances and profitability with our expert consultation on Azure. Companies with multiple branches or with a single office, Azure is a useful tool for success, and we can play the role of catalyser to promote your business's internal as well as external performance and delivery of your services.
We provide customized solutions on below services of Microsoft Azure
Application Development
Premware Services India LLP has a team of expert developers who can help you code your web development or mobile application on Azure environment if you have your own developers, no issues! We will make the environment available for your using Azure so that your team can concentrate on development rather than getting distracted by other irrelevant factors. Azure also is a great platform to host the applications.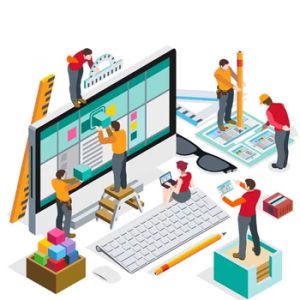 Cloud Virtual Machines
Virtual Machines are the machines which allow you to operate more than one operating system on one. This is the most useful technology for developers to test their product and make changes accordingly. Azure provides the best solutions for Cloud-Based VMs. (Read More about Virtual Machines)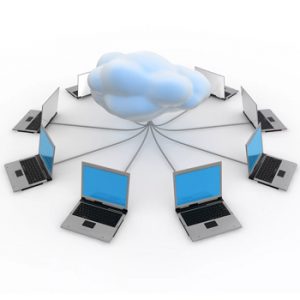 Cloud Storage
Cloud Storage is an alternative to your traditional data storage process. You can store your data on the rented cloud and pay only as per your usage monthly, it gives you complete financial freedom. Using Azure, you can scale up or scale down your storage requirements at any time. As discussed before, Azure has the biggest data storing facility in the world. (Read More about Cloud Storage)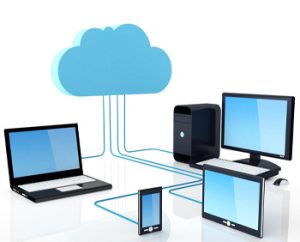 Cloud Backup
Azure provides an affordable option for Cloud backup; Premware Services recommends using this affordable option for your backup requirements. Cloud Backup allows you to store your data on third party data storage facility to ensure the safety and protection of your data from possible loss of data due to accident, mishap or failure of server at your local place. (Read More about Cloud Backup)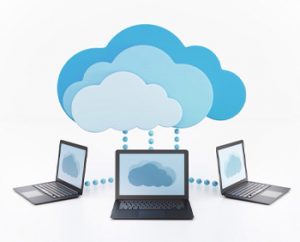 The best part of Azure is that we can integrate all the services and use common data storage purchased for all the services like Data Storage, backup, Applications Development, Data for Web Development and Hosting. This makes Azure the most convenient option for all your needs.
Premware Services India LLP has a team of experts who will help you in implementing and integrating best services of Azure in your company, shop, start-up or even for your personal use.
Interested in cloud? You might be interested in our below cloud related blogs:
Why Switch to the Cloud? – 11 Advantages of Cloud Computing for Business
Why to choose Azure Cloud: 10 Reasons Why to choose Microsoft Azure Cloud for Your Enterprise
Cloud Servers vs Physical Servers: Definition, Features, Pros and Cons of Cloud and Physical Server
Azure Vs AWS: Why choose Azure over AWS?
What is a Virtual Machine (VM)? – The Benefits of Virtual Machines
Cloud vs Virtualization: What's the difference between Cloud Computing and Virtualization?
Quick Links for our Cloud Solutions in Surat, Gujarat
Cloud Virtual Machine | Virtual Machine in OS | Virtual Machine Windows 10 | Cloud Storage Services in Surat | Cloud Data Storage | Cloud File Storage | Best Free Cloud Storage | Cloud Backup Services in Surat | Online Data Backup Option | Best Online Backup Service in Surat | Cloud Service Providers in Surat | Cloud Computing Services in Surat