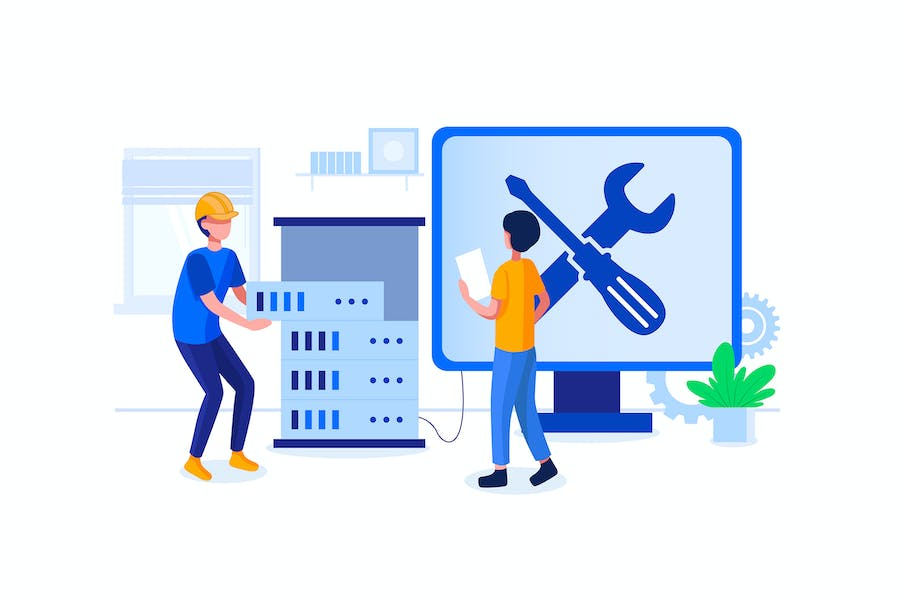 About Premware
Premware Services India LLP (Formally known as 'PC Helpline') is always your perfect partner in all your IT business needs under one roof. The journey started in the year 1998 by the founder 'Premkumar Banthia' with only one vision which is to provide the best service across the industry. We are a team of highly motivated and skilled professionals who are passionate about the services as vision by the founder.
We offer a unique blend of creativity and professionalism that is reflected in our work. We are currently a team of more than 40 members out of which half of the members are having more than 10 years of work experience in the field of IT and expertise in their scope of work. Premware Services is a leading Hardware and Software Solutions provider with world-class solutions. We are one of the best Tally ERP 9 providers in India. Find best Tally solutions, NAS, Cloud Storage, CCTV Security Camera with us.
OUR MISSION
Our mission is to provide prompt IT Solutions for organizations seeking improvement through the effective use of Technology.
OUR VISION
To become one of the best IT Solutions provider nationwide with the latest technology  which meets the needs of our customers.
OUR CORE VALUES
All of our team are proudly committed to the following values
Integrity : Always dealing with our clients and our colleagues in a fair and ethical manner and gaining trust through their actions.
 Knowledge : The value we place on our ability to develop leaders and the need to continually grow our collective technical expertise to meet the needs of even more sophisticated clients.
Leadership : Leadership both within the firm with respect to developing our next generation of leaders and within our market segment with respect to being recognized by current and prospective clients as a firm that is the leading expert in the field.
Respect : Respect for one another in the office for greater productivity and staff satisfaction, which should result in lower turnover.
Service : Encompasses the concept of quality in everything we do, having a service-mindset when dealing with clients and demanding a lot of ourselves.
Enthusiasm : Employing and nurturing staff with a passion for providing the highest quality of service to our esteemed clients.
1.
Emergencies
Our wide scope of expertise allows us to help miscellaneous types of businesses in any given niche.
2.
Remote Support
We work closely with you to understand your goals and aims, and then develop a new business plan.
3.
Networks
Often referred to as business succession strategy, exit planning is more complex than that.