ORM (Online Reputation Management)
What is ORM?
Reputation management services encompass a combination of strategies to build and maintain a positive reputation or repair a negative one.
Some common reputation management strategies include content creation, review acquisition and management, social media management, search engine optimization, crisis management, and online monitoring and reporting.
The Benefits of Online Reputation Management?
Unlike earlier times of traditional marketing, where offline tactics were enough to grab a large market chunk, in the current digital era, things are different. Businesses and industries are now opting to spend a considerable amount to build up their online presence. Online reputation has become a vital tactic for the exposure of business as well as expansion of your reach.
Developing Credibility among Consumers
Implementing ORM strategy to your business helps builds trust between the business and its consumers. The positive reviews and feedback availed from online platform serve as a form of advertising that enhances the credibility of your brand. ORM, therefore, instil reliability and trust in your business.
It helps to Abolish Negative Publicity
Negative comments or review is considered as of one of the reasons responsible for a decline in the ranking by the search engines. To avoid & remove such negative comments and reviews, businesses must hire the best Online Reputation Management Companies to tackle this issue.
Budget-Friendly Technique
ORM is budget-friendly, it doesn't cost you unnecessary hidden charges. Businesses don't have to spend huge money on the PR and advertising team.
Boosts Online Visibility
The online visibility in search engines is naturally boosted when businesses opt for a decent reputation management service. They help brands to get more consumers through their vibrant online visibility.
Profitable Marketing Tactic
A well-strategized ORM can attract more business leads for your company. As it upscales your online visibility, audiences can find you easily. More customers thus lead to increased profitability for your business.
Our Online Reputation Management Services Include
Reputation and Brand Analysis
For a continuous improvisation in the working, a business must review its reputation as well as the brand value regularly. Our team of experts involved in examining your brand reputation, its market positioning, and the competitors. During a reputation attack, we investigate untraceable threats and attackers. Some of our most used cyber investigation techniques include data cross-indexing and email tracing.
Strategy Development
Being reactive and countering an attack on the business reputation is just a part of ORM. Broadly considering an ORM strategy, it also includes a proactive approach that ensures damage prevention. Our experts design a robust strategy, utilizing the existing online resources to upscale the brand's visibility as well as reputation.
ORM Implementation
Post the strategy planning, the next step is implementation which includes taking action to protect or restore the brand reputation as per the requirement. Our experts indulge in designing unique ideas like aggressive SEO for marketing positive content, publishing optimized press releases, posting positive customer reviews on popular review sites, and negative review removal.
Online Branding
With proper ORM services, you can protect your brand against false complaints, online slander, and misinformation. At Premware Services, our professionals help brands build a competitive, credible, and effective image. Optimizing your brand positioning and reputation on search engines as well as social media platforms is also done by our experts.
Online Reputation Monitoring
ORM goes beyond the creation and management of the image or brand reputation as it encompasses the monitoring of the reputation too. We continuously monitor the online conversations on the web that relate to your brand and alert you as soon as we notice any issues that need to be addressed. We also assist you in drafting response where required.
Reporting
To help brands track the progress of the campaign, our experts provide them with comprehensive -reports as a part of our reputation management services. The report includes detailed performance metrics with precise data thus giving brands thorough know-how about our services.
Why Choose Premware Services as the Online Reputation Management Company?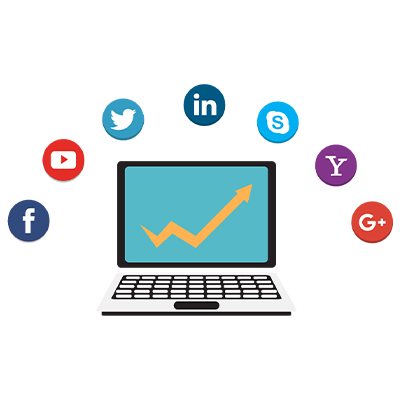 Increase in Sales
In the current Internet era, as a large crowd is constantly searching for solutions online, businesses are opting to improve your sales by engaging with potential customers online through direct and indirect means such as social media posts, blogs, newsletter etc. By getting insights on customer's behavior and reaction, ORM companies like us can help you understand the market better and thus increase sales.
Build Credibility
Gaining customer trust and loyalty is crucial for any business to succeed. While doing an online business, the customers get an opportunity to post their reviews about the brand online, which proves as a review for other potential customers. Thus, having an ORM strategy can help you turn a negative review from a neutral to a positive one if addressed in time. It helps you build credibility as a brand that cares about its customers and wants to improve the product.
Build a Brand Image
Not only in managing the reputation but ORM can help the customer with their grievances, work on the flaws by redesigning the strategy and help build the perfect brand image. Constantly monitoring the feedback/responses to any form of online communication can help create the brand image your organization desires.
Finding it difficult to manage your brand's online reputation? Connect with us today for the best ORM services and solution.
FAQsFrequently Asked Questions and Answers on ORM (Online Reputation Management) Services
ORM (Online Reputation Management) strategy is a powerful digital marketing strategy that build and maintain a positive reputation of any brand and repair negative reputation. Some common ORM strategies include content creation and marketing, review acquisition and management, social media optimization and management, search engine optimization, crisis management, and online monitoring and reporting. In this strategy we build trust in customers' minds for your brand and eliminates negative comments.
What is ORM (online reputation management) in digital marketing?
ORM (online reputation management) is about maintaining the image of your business online. It means when someone perform a Google search about your brand, products or services then what the user gets online is the ORM status of your business. The primary goal in ORM is monitoring and improving how your business is viewed online.
– Set up Google alerts for your company on Google
– Work on your company's reviews, respond to customers' feedback, try to generate more positive reviews and maintain the ratings good.
– Build your online presence
– Build a perfect strategy for Content Marketing
– Track, analyse and improve results
How do I choose an online reputation management service?
Before choosing and finalising an ORM service company, do some research about multiple companies, read their online reviews, check their ratings, ask around, find some references, listen their clients' experiences and then decide.
How much does online reputation management cost?
The cost of online reputation management varies based on the quality of service and time spent. It also depends on the country of the service provider and project. ORM cost varies from roughly $300 per month to $3,000 per month.