Content Marketing Services
What is Content Marketing?
Content marketing is a form of digital marketing focused on creating, publishing, and distributing content for a targeted audience online. It is a marketing strategy aimed to bring new traffic (and therefore new customers) to your business.
Businesses use content marketing to attract useful leads and enable sales by using site analytics, keyword research and targeted strategy recommendations.
Why is Content Marketing Important?
Benefits of Content Marketing
Cheaper conversions
Faster sales
Reduced marketing and sales overhead
Low barrier to market entry
Stronger lead generation and qualification
Measurable, actionable results
More traffic
Higher search engine rankings
Email list building
Examples/Types of Content Marketing?
Blog posts
Case Studies
Infographics
Testimonials
Social media posts
Email newsletters
Podcasts
Videos: YouTube, Instructional, Event Recordings
Micro-videos: Vine
eBooks
Webinars
How to Create a Content Marketing Strategy?
To develop a content marketing strategy that's unique & makes your brand stand at a competitive position in the market while forming its goals and its capabilities, the following points should be considered: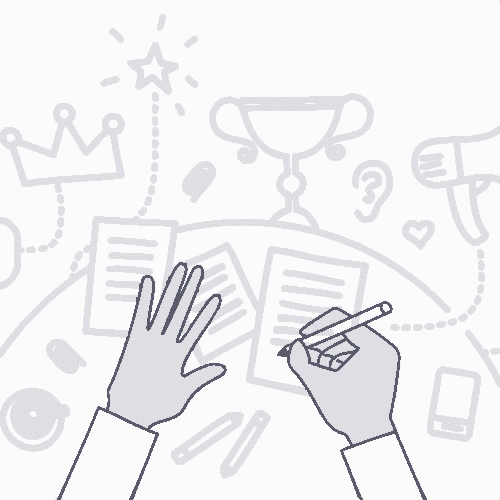 Identifying Goals:
It is highly recommended to identify short- and long-term business goals before planning your content strategy.
Support:
A single platform or a person cannot frame the entire strategy, a support of multiple channels & platforms has to be taken. The Content marketer should establish how the marketing team can help deliver on those goals, which other channels can be used, what should be the budget etc.
Understanding Buyer Personas:
Prior research on buyer personas is of utmost importance. Understanding which buyer personas, you're targeting with your content. Their past journey & preferences. Who within your target audience has buying power to become a customer? Are all to be taken into consideration whilst forming the content marketing strategy.
Type of Content:
Decide which types of content are preferred by your buyers. Does this persona mostly consume short articles or do they prefer video demos and face-to-face meetings? Framing content strategy according to buyer's choices would lead to a better conversion rate.
Promotion & Distribution:
Analyze and Select promotions and distribution channels your target audience uses. Are they active on specific social media platforms or are they relying on email or search engines to gather information?
Customer Journey:
Map conversion pathways to the customer journey. At which stage of the funnel is your business hoping to increase conversions and remove any final customer obstacles?
Call to Action:
Content Marketers should design calls-to-action and event notifications for tracking and measuring performance and goal completions. For clear success & conversions, they should create clickable CTAs that lead to dedicated landing pages – and track those clicks, links and actions with code and integration into your analytics dashboard.
It is advisable to create a specific template, model or workflow that organizes and facilitates the execution of the above steps.
Content Marketing in the Sales Funnel
The sales funnel is the core of marketing and sales alignment. It is vital for any business to know how funnel takes shape, how each stage performs and where improvements can be made, this helps much in framing the content strategy, its usage in every stage and thereby helping it convert it into potential leads. While analyzing the sales funnel, we can divide it into four constituent parts:
Awareness:
While advertising about any product or service, its awareness amongst the users is a must. It is important to know what your users are engaged in. It is possible that users are just discovering your brand and are not looking to be persuaded or sold to. Content marketers can form the strategy accordingly & push more convincing content which may convert searchers into buyers.
Interest:
At a certain stage, users may be intrigued by your offerings and interested in seeing more content or following your brand on social media. Content can be modified according to user's preference & thus attract them to buy and retain for a longer period.
Consideration:
It is generally seen that users are more intent-driven and are actively comparing your brand against others based on whether your products or services align with their distinct needs. Content here plays an important role in grabbing the attention & making your product/service stand out in comparison to others. This is a crucial stage as searchers here decide whether they would turn to buy or not.
Purchase:
This being the final stage, where users are ready to become paying customers after they've fully vetted your brand.
Among all these four phases, user intent varies in every phase. A traditional marketer would inculcate all four of these buyer personas with the same, templated TV commercial, whereas a content marketer would create user-specific content that targets users only within the confines of their specific stage of the funnel. This means every piece of content is meant & targeted towards a specific audience, enabling you to better track your investments within the funnel.
One might also find that searchers make it to the consideration stage of the funnel and then might drop out entirely. This suggests that you need to create content for the consideration stage that re-engages prospects, differentiates you from competitors and gives them a better reason to move to the purchase phase.
Content Marketing Tools
To make your marketing strategies more robust, granular, more effective and more engaging, the following are some marketing tools that would help you in achieving it:
SEO (Search Engine Optimization) Tools:
Email Automation and Analytics Tools
Keyword Research Tools:
MarketMuse
KWFinder
SpyFu
Social Media Automation and Analytics Tools:
Site Analytics Tools:
Site Audit Tools:
Writing Tools:
Want to attract more leads via the best & unique content for your online business? Hire us as your content marketing partner/strategists today.
FAQsFrequently Asked Questions and Answers on Content Marketing
What services are included in content marketing?
The answer of the question – What are content marketing services? will be:
research on content
generate idea for unique content
content strategy planning
content creation
content publication and distribution
marketing collateral creation
marketing collateral publication and distribution
performace tracking
What is SEO content marketing?
In SEO content marketing, we use valuable and relevant content to increase the quality of organic traffic for website. So that it can attract interested and relevant visitors to website and increase the chances of customer action on website.
What is the difference between SEO and content marketing?
SEO is more technical process of digital marketing and related to website design, web development, structure and behavior while Content Marketing is more marketing process of digital marketing and related to creation and distribution of content to get more exposure. SEO attracts more visitors to website while Content Marketing make sure to stay visitors for a long time on website and increase the call to actions.
Both the SEO and content marketing are the part of Digital Marketing. If one is head of a coin then another is tail. A successful content marketing strategy requires strong SEO and a successful SEO strategy requires strong content marketing, these both are dependent on each other to become successful. SEO without content marketing is like a body without a soul.
What is content marketing solutions?
Content Marketing Solutions :
Search Engine Optimization
App & web Analytics
What are examples of content marketing?
Below are some of the examples of content marketing:
Blog posts
Case Studies
Infographics
Testimonials
Social media posts
Email newsletters
Podcasts
Videos: YouTube, Instructional, Event Recordings
Micro-videos: Vine
Ebooks
Webinars
What does a content marketing agency do? What does a content marketer do?
Content marketing agencies or Content marketers do research on content and ideation, create content, develop strategy, share content and track performance. They increase the brand awareness and boost the engagement. They convert users into customers, and customers into repeat buyers.
What are content marketing strategies?
All the content marketing strategies focus on building an audience by creating, publishing, and distributing unique and helpful content that educates, entertains, or inspires to turn users into fans and fans into customers.