October 1, 2023
Posted by:

premware services

Category:

Cloud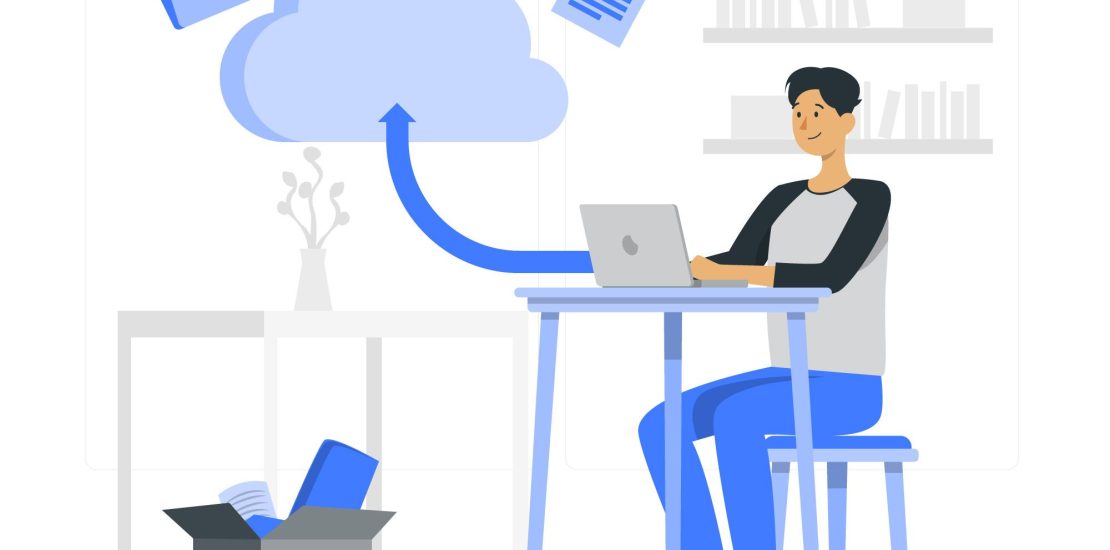 10 Microsoft 365 Features You Didn't Know You Needed
Microsoft 365 has become an essential tool for businesses of all sizes. While many are familiar with the basic features like Word, Excel, and PowerPoint, there's a wealth of lesser-known functionalities that can revolutionize your work process. In this blog post, we'll unveil features you probably didn't know you needed. These will enhance productivity, streamline communication, and make your work life more efficient.
Your Gateway to Productivity
Before diving into the hidden features, let's address the foundation – Microsoft 365 itself. However, Microsoft has transitioned from Office 365 to Microsoft 365, offering a broader suite of applications and services. It's not just an office suite anymore; it's an integrated ecosystem designed to transform the way you work.
It includes all the familiar applications, along with advanced security features, cloud storage, and collaboration tools. It's an investment that pays off in productivity gains and enhanced business capabilities.
Microsoft 365 Business Premium: The Ultimate Productivity Boost
For those seeking the pinnacle of offerings, Microsoft 365 Business Premium is a game-changer. Let's explore some lesser-known features that make this premium package a must-have for businesses.
In the era of cyber threats, your business needs robust security. The Business Premium version offers Advanced Threat Protection, which defends your organization against malicious attacks. It scans email attachments and links for potential threats, keeping your data safe and your inbox clutter-free.
Device Management and Security –
Managing devices within your organization can be challenging. It simplifies this with Intune, enabling remote management and ensuring all devices adhere to security policies. You can even wipe company data from lost or stolen devices, safeguarding sensitive information.
Outlook: Beyond Email Management
Microsoft Office 365 Outlook is a familiar tool for managing emails, but it's so much more than that. Let's uncover some hidden features that can supercharge your email and calendar experience.
Focused Inbox – 
Tired of sifting through countless emails to find the important ones? Focused Inbox uses machine learning to prioritize your emails, ensuring that you see the most critical messages first. It's like having a personal assistant for your inbox.
Calendar Intelligence – 
Scheduling meetings and appointments can be a time-consuming task. Outlook's Calendar Intelligence uses AI to suggest optimal meeting times, helping you avoid conflicts and stay organized. It's a small feature with a big impact on your daily productivity.
Collaborate Seamlessly with Microsoft 365 Business
Collaboration is at the heart of modern business, and Microsoft 365 Business takes it to the next level. Let's explore some features that foster teamwork and streamline communication.
Microsoft Teams Integration – 
Microsoft Teams is the go-to platform for online meetings and team collaboration. With Microsoft 365 Business, you can seamlessly integrate Teams into your workflow, enabling real-time chat, file sharing, and video conferencing. Say goodbye to scattered communication channels.
Co-Authoring in Real-Time – 
Working on a document with multiple collaborators can be chaotic. You can co-author documents in real-time. Whether it's a Word document, Excel spreadsheet, or PowerPoint presentation, everyone can work together without version conflicts. It's a collaborative dream come true.
Conclusion
Microsoft 365 is more than just an office suite; it's a powerful ecosystem that can transform the way you work and boost your productivity. From upgrading to Microsoft 365 Business to unleashing the capabilities of Outlook and enjoying seamless collaboration, these hidden features are the keys to efficiency and success.
Incorporate these hidden gems into your daily workflow, and you'll wonder how you ever managed without them. The best part? These features are already included in your subscription – you just need to unlock their potential.