November 15, 2022
Posted by:

premware services

Category:

AMC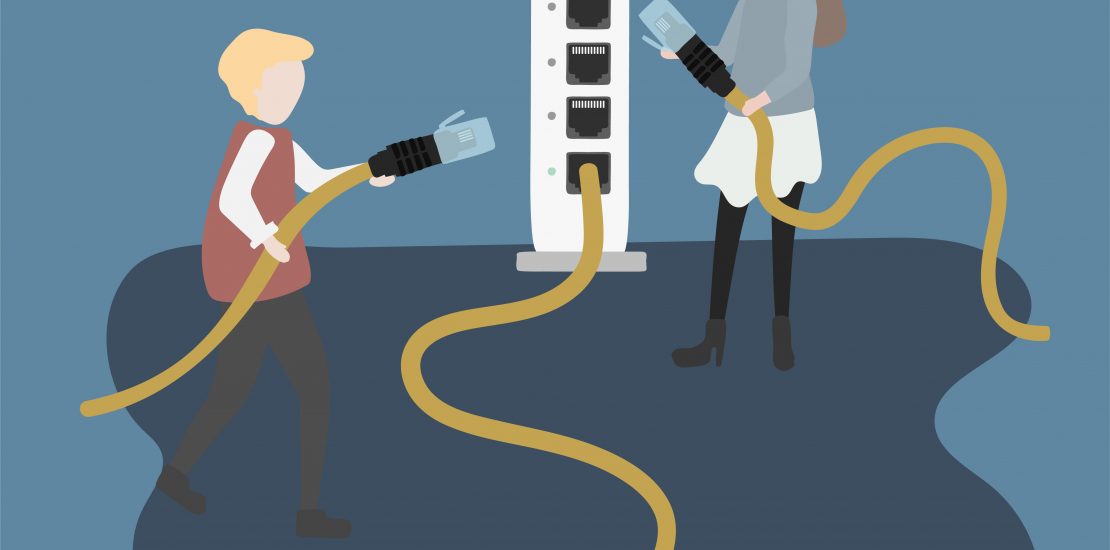 Structured cabling is a type of cabling that businesses use to connect computers and other IT equipment in an organized way. It allows for a more secure and efficient business infrastructure, and it's something that every business should have as part of their business operations. Every company should have its own set of cabling. Cabling and Networking are very important because they manage vital functions in the business. 
A properly installed Structured network cabling system can help any business or organization grow their network assets and provide a foundation for future expansion. If a company does not have proper cabling for their IT department, it will affect other departments. Therefore, it's always good to know how to plan your network cabling infrastructure as per your needs and requirements.
There are several benefits to using structured cables in your network, including enhanced security and reliability. When you use structured cable, you can reduce the risk of damage from power surges and minimize damage if a cable were to break in some way. The advantages of implementing a structured cabling system at your office include the following.
They Make Things Simpler
Having a structured cabling system makes things simpler in terms of organizing. There are a range of IT equipment and gadgets that are used by companies. Mobile phones, laptops, desktops, printers, copiers, and other gadgets need to be connected. As a result, you can reduce the difficulty of including various cabling systems in the same location if you choose to employ structured network cabling to link everything together.
Additional applications and equipment can be interconnected
If you have a structured network cabling system, it will be simpler to track and repair problems.  Thanks to the most recent structured cabling solutions, what used to be complicated and occasionally bothersome can now be transformed into a unique example of organization and a substantial asset.
The time it takes to make additions, moves, and adjustments has been decreased. For instance, adding apps like VoIP, video and audio enhancements, or video conferencing rapidly and with minimal downtime may be possible for your company as it grows.
The current generation of structured cabling systems are more adaptable and scalable to accommodate a company's changing needs. It is possible to include more gadgets and technology at a cheaper cost and more effectively. With modern fiber structured cabling solutions, a typical business network is protected against bandwidth problems.
Reduced downtime
It may be challenging to find problems and fix them when cabling systems are poorly organized. Finding the problematic device can be difficult if various devices are connected to various networks. Furthermore, chaotic cabling systems are more likely to cause confusion and mistakes during installation. If you have to wade through a maze of networking wires to diagnose a problem when your communication links are down, it will take longer.
Your phone and data cabling systems are significantly more efficient and reliable when the infrastructure enables quicker and simpler repairs. Simply said, having numerous devices connected to a single network enables quick problem detection and resolution.
Reliable Use
Modern technology has enhanced the effectiveness and manageability of corporate operations, but it also has the potential to complicate matters. Systems are susceptible to corruption and hacking. Such incidents won't happen if you employ a structured cabling solution.
The security features and functionality of this structured cabling system are only accessible to authorized users. Cybersecurity is a challenge in many nations. For instance, Australia needs to hire a large number of IT specialists to address its cybersecurity gap.
Reasonably priced
Investing in a fully engineered and well installed structured cabling system is one of the most cost-effective and effective choices you can make for your business. Regular moves, additions, and alterations will be completed more quickly, and it will also have physical and intangible advantages.
Any firm will gain from higher productivity, quicker enterprise app deployment, and significantly more affordable troubleshooting options and capabilities. Structured cable networks are relatively simple to relocate and won't cost you a lot of money.
A wise long-term investment
Structured cabling systems look ahead, whereas traditional cabling systems are largely focused on near-term business procedures. It stands out from other systems because of this. Additionally, it will increase bandwidth, making it better suited to supporting the expansion of your business.
Today's businesses employ promotional phone systems, but it's also important to consider how they're installed. By opting for a structured design, you can be sure that the cabling system may change to accommodate any adjustments made to the business environment. Any firm faces significant challenges in retaining current clients and luring new ones. A data and voice structured cabling infrastructure investment enables continuous and immediate communication with all clients.
Choose the Best with Premware Services
We are experts at providing structured network cabling solutions for companies just like yours. We can help you get the right cables and networking service provider so that you can get the most out of your investment in IT infrastructure. Call us now at 9712540000