December 15, 2022
Posted by:

premware services

Category:

Others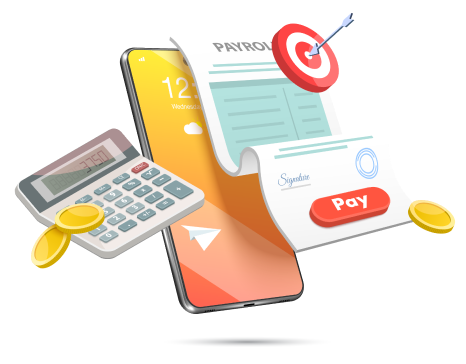 How to stay productive by cloud-based HR & Payroll technology by GreytHR
We are aware of the impact of internet and modern technology in today's time. The face of today's working sector has drastically changed due to this. No matter how big or little the sector of work is, the internet and technology will have its role in it. Keeping this in mind, it is definitely a given that it will have its impact on the Human Resource department as well. If we look back at the HR activities taking place a decade or  two ago, things were extremely different. But has significantly changed ever since the introduction of cloud based HR solutions like greytHR. Let's discuss what exactly they are and how they have impacted the HR sector.
What is Cloud Based HR System & Payroll Technology?
Previously, if the human resource manager of a particular firm/company wanted to check on their employees for whatever reasons, they would use a voice-activated telephone system. In other words, interactive telephone systems were at the core of the process. A person had to be a HR professional to be able to update an HR record. 
For a business including small numbers of employees the traditional method may not be problematic but cannot be said the same for the opposite. Then again, small businesses back then may not even need to have a HR department. Not to mention, how much time consuming that system would be and you need an expert for conducting that activity. There are many more other demands that new age modern HR needs to meet.
Here is a cloud based HR system and payroll technology comes into picture. Cloud based software is a system that helps join the business data into one piece software. In other words, everything in one place. The system provides and allows both you and the customers to access it over any device. Whereas, payroll technology is a part of the cloud based HR system. It is a software solution that manages, maintains, and automates payment to the employees. A simplified software for making payments to your employees.
One such exemplary HR solution is provided by greytHR. The payroll technology they provide is thorough and detailed. The systems are also always up to date with the changes in aspects of the pay and taxes of the employees, or even the laws related to them. And like any other cloud system, their software is also accessible on any device. GreytHR takes the take with their statutory solutions and exhaustive payroll software that is more detailed and swifter then software available in the market at present.
How Productivity Is Increased Due To Cloud Software?
The HR sector has observed a major shift due to the introduction of these HR management systems and technology. Because of the invention of these systems, it has been easy to manage recruiting, training, evaluation, and other HR-oriented tasks. There are other multiple benefits that the HR sector has observed because of these cloud based solutions.
Less Paperwork – Obviously, since all the data is stored on computers there is no need to put them on papers. This saves time, storage space, and unnecessary efforts in maintaining them. 
Increase Employee Engagement – Using these systems and benefiting from mobile technologies, HR managers are able to send surveys to the employees for collecting their feedback. This enables their employees to engage with them for their suggestions for better services for them from the company and it has also served as a major competitive advantage.
Accurate Performance Assessment – The main purpose of HR is to assess and evaluate the performance of an employee. In order to do that, they need to gather their data. Previously, it included loads of paperwork and time consumption. Not anymore. With the use of system, the performance of an employee is tracked in real time and assessed accurately. 
Allows Access For Pay Information – Due to cloud software, employees are allowed to have constant access to the information about their pay and benefits, at any given time. They can easily see how their salaries are distributed into taxes and expenses. This system also allows them to change the settings for the same.
Apart from the above mentioned benefits, these systems are cheap, are easy to manage, and easily upgradable.  Moreover, because of these solutions salaries are regularly disbursed. Hence, it keeps employees motivated to perform better.
Conclusion
These systems are really beneficial not only to a company's human resource department but to their employees as well. It enables better management and easy access of every and any data of the company's employees. The system reduces workload to a minimum for managers and helps accelerate an employee's performance. greytHR is an HR automation software comes with a lifetime guarantee. Premware Services is a licensed partner with greytHR. Contact us today for a demo.