June 16, 2023
Posted by:

premware services

Category:

Cloud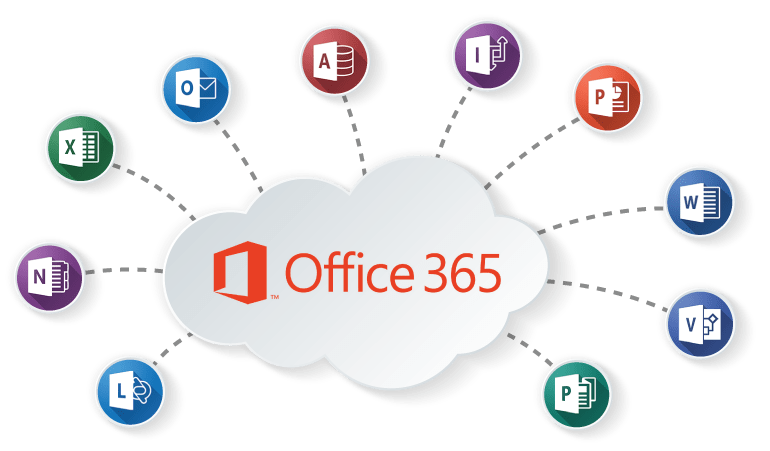 Empower Small and Medium Businesses with Innovations in Microsoft Office 365 
Small and medium businesses (SMBs) are embracing the power of AI as a catalyst for growth. AI-driven solutions like Microsoft 365 have become instrumental in automating sales and marketing processes, as well as streamlining business operations. According to a recent survey of 550 businesses with fewer than 200 employees, 72 with 48 percent utilizing them on a daily basis.
Microsoft 365 Copilot: Transforming the Way SMBs Work
In March, Microsoft introduced Microsoft 365 Copilot, a game-changing innovation that revolutionizes the work process and enables businesses to focus on core activities. By automating routine tasks, streamlining workflows, and offering valuable insights, Copilot enhances productivity and facilitates informed decision-making. It seamlessly integrates internal documents, presentations, chats, and emails, utilizing this data to assist with drafting emails, summarizing meetings, and more. Let's explore a scenario that highlights some of the benefits Copilot brings to small and medium businesses.
Imagine being able to save precious time by leveraging Copilot's capabilities within your SMB. With Copilot, routine tasks that consume valuable hours are automated, allowing you to devote more attention to critical aspects of your business. By harnessing the power of AI, Copilot utilizes your internal data to draft emails effortlessly and accurately summarize meetings, empowering you to communicate effectively and efficiently.
Moreover, Copilot provides valuable insights by analyzing your data, enabling you to make well-informed decisions. It seamlessly integrates with your existing workflows, eliminating the need for manual data entry and reducing the chances of errors. Copilot acts as a trusted partner, supporting SMBs in achieving their goals and driving growth.
Drafting customer responses
The owner of a clothing store employs Copilot to provide a concise summary of the morning's emails, identify messages containing customer feedback and supplier concerns, and generate personalized responses to each inquiry.
Excel analysis
Utilizing Excel, the store owner analyzes sales data categorized by type and channel to assess profitability. They also project the potential impact of increasing the store's online inventory and present the findings in visual charts to visualize how inventory adjustments may affect the business's gross margin.
Business planning overview
In order to create a business planning overview, the owner employs Microsoft Word to compile customer feedback from emails and Teams chats. They integrate the newly analyzed data and assess the advantages of expanding the online inventory.
Creating a proposal
The owner then tasks PowerPoint with generating a concise two-page project proposal based on customer feedback and the earlier analysis. Additionally, they utilize Copilot to condense the information into a single slide.
Summarizing meeting
During a meeting with the retail store team, the owner utilizes Teams to summarize key discussion points, opinions, and propose actionable items in real-time.
Facilitate business transactions and receive payments seamlessly with the new Teams Payments app – 
Streamlining the process of receiving payments for appointments, classes, webinars, and any other meetings conducted through Teams, we introduce the Teams Payments app. This innovative app empowers small and medium businesses (SMBs) to effortlessly manage and collect payments directly within Teams meetings, whether accessed from a desktop or mobile device.
In a groundbreaking collaboration, we have joined forces with industry leaders in the payments sector to combine the core collaboration capabilities of Teams with robust commerce features. By partnering with GoDaddy, PayPal, and Stripe, all renowned for their commitment to supporting SMBs, we aim to enhance customer interactions and expedite payment processing for your business.
Ensuring the safeguarding of your business against the ever-evolving menace of cybercrime is crucial. We are dedicated to providing security solutions that assist small and medium businesses in staying protected from cyberattacks. We are delighted to introduce new security capabilities to Microsoft 365 Business Premium and Microsoft Defender for Business. It will making security more accessible and user-friendly.
To simplify your business's security status evaluation across identity, devices, information, and apps, we have introduced monthly security reports. These reports provide comprehensive insights, including recommendations for enhancing security, closing gaps, and instilling confidence among stakeholders.
Conclusion
Microsoft 365's innovations in AI, payments, and collaboration tools have become indispensable for SMBs looking to expand their horizons. With the introduction of Microsoft 365 Copilot, SMBs can unlock new levels of efficiency and focus on what truly matters. Growing their businesses and realizing their full potential in a competitive landscape. 
Contact today Premware Services to get the Microsoft Office 365.