Opencart vs. Shopify – Choose the Right eCommerce Solution for 2021

We are going to cover the below points in this guide:
It always has been a dilemma for many when it comes to choosing between Shopify vs OpenCart – both shopping carts are widely used for eCommerce solutions. Well, both these platforms have their weaknesses as well as strengths and are meant to serve varied goals for a business. Which one to choose for your business depends on several factors such as – ease of usage, budget, features, SEO, mobile-friendly, community and support.
Generally, there are two types of shopping carts for online business: hosted and open-source. Hosted shopping cart is more user-friendly and easy to use whereas open-source shopping cart requires technical skills but offers multiple features and customization possibilities. Depending upon your business requirements, you can opt for one of them. But first, let's find out the details about Shopify vs OpenCart.
What is Shopify?
Shopify is a hosted platform using which one can establish an online store in a few clicks. After installing, one can avail amazing benefits like compatible hosting, 99.9% uptime, full data security, professional support and best admin panel that any e-commerce platform can ever have.
Compared to any SaaS solution, though Shopify has amazing templates, it lacks in offering wide customization capabilities. One can choose from an array of 70+ professional default templates from the admin panel or purchase one from an official App Store.
What is OpenCart?
OpenCart is a free open source solution widely accepted and popular for its simple yet powerful range of features. As it is a self-hosted solution, one will need to go through a platform's installation procedure, as well as require a professional hosting provider. While considering other most open source platforms, OpenCart is comparatively easy to customize.
Shopify vs OpenCart
Like every other platform, each has its pros and cons, let's know in detail about Shopify vs OpenCart
Shopify Advantages and Shopify Disadvantages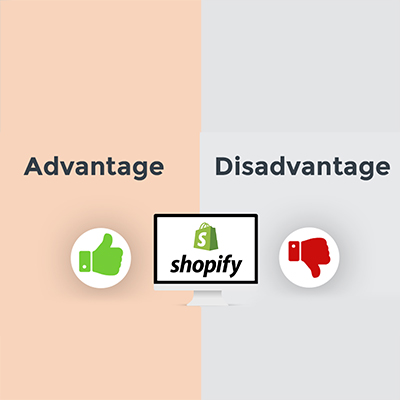 Shopify Pros
As Shopify is a hosted platform, it will help you to focus on your business and avoid technical issues if any. This platform lays a strong emphasis on digital marketing and SEO tools – availing you everything needed to boost your sales.
Shopify provides a structured drag & drop site builder with all basic tools. One can set up a store without any need of technical assistance/documentation
Shopify's Marketing tools include coupon codes and discount system, email marketing system, free advertising credits and social media integration.
One can utilize content marketing strategy by establishing a blog as it is also equipped with a built-in CMS.
Users can also set up a mobile version of Shopify shop
Another benefit is its search engine friendly URLs, meta descriptions and automatically generated sitemap
Easy, convenient & multiple Shipping & Payment methods
It allows Painless checkout
No hassle to dig in the cumbersome process of analytics as Shopify has Built-in business reports
Shopify also supports Multiple currencies, languages and taxes
For the above-mentioned reasons Shopify has been acing the E-commerce market and has become the choice of the major eCommerce leaders.
Some of the elite clientele of Shopify includes –
The New York Stock Exchange, Tesla Motors, The Economist, Sunday Somewhere, Budweiser, Kylie Cosmetics, Penguin Books, Red Bull, and many others.
Shopify Cons
The biggest con of this platform is its charges and offerings availed against it. Users are obliged to pay 2-3% fee on every transaction. The cheaper the plan, the lesser the number of features & functionalities supported/offered. To be precise one has to pay extra for every additional functionality when using Shopify. Certain types of businesses might find Shopify pricing costly or over the budget.
OpenCart Advantages and OpenCart Disadvantages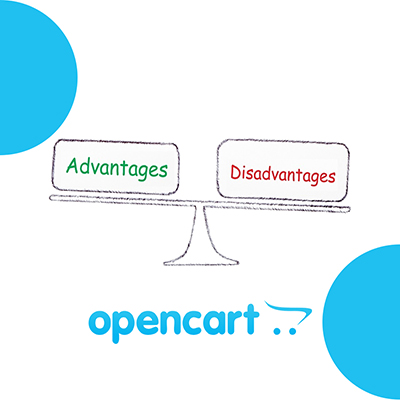 OpenCart Pros
Overall offering the same as Shopify, here's what makes one choose OpenCart –
This platform is open-source means free-of-charge.
Amazing & appealing ECommerce Templates and Design are available to set up the store
Multiple-store functionality is available
Recurring payments for subscription products
It is equipped with Site backup & restore tools
One can get SEO meta tags per product and category
A wide array of extensions are available- 13000+ extensions
Freedom of customization, one can customise it as per one's needs and use it accordingly
Prompt Customer Support available
OpenCart Cons
Despite being an open-source platform and offering customization, OpenCart lacks when compared in terms of functionalities offered by Shopify. This is because an extensive shopping cart customization requires advanced programming skills which would need a professional. Lack of functionalities might lead some potential clients of Opencart to switch to other platforms.
Opencart has a simple & lightweight interface. The installation & configuration of modules is quite cumbersome here & might require technical documentation. To set up all the store functionalities is time-consuming.
Shopify vs Opencart – The Better Choice
When it comes to choosing between the two tough competitors of E-commerce platforms, there's no single solution to all the queries a business would have. One of the ways to choose the best is to go through the pros & cons & decide accordingly.
An added benefit is one can have a trial of both, use it and then decide which one is more convenient as per the business requirements to use. As OpenCart is completely free to download/use and Shopify avails 14-day trial, one can surely test & initiate a use for the regular & longer run.
One can also easily migrate from one platform to another as per the circumstances business requisites from time to time. Thus, by keeping in mind, the size, nature, audience, market, budget and other miscellaneous conditions, one can opt for Shopify or Opencart.
FAQsFrequently Asked Questions on Opencart and Shopify
What are the advantages of Shopify over OpenCart?
Which is better WooCommerce or OpenCart?
WooCommerce provides more as you are getting WordPress, more important plugins, complete SEO environment, more customization, better design, more flexibility and more support. If you're lacking in the necessary skills, then setting up OpenCart can be expensive. Overall, WooCommerce is simply a better option for a beginner.
What is better than Shopify?
Every ecommerce platform comes with some pros and some cons. So, we can say below are some alternatives of Shopify:
WooCommerce
Opencart
Wix
BigCommerce
Volusion
LemonStand
3dcart
BigCartel
Which is the best eCommerce platform?
Some of the best eCommerce platforms are as below:
WooCommerce
Magento
Shopify
Wix
BigCommerce
Volusion
LemonStand
3dcart
BigCartel
Square
Ecwid
Should I create my own website or use Shopify?
If you are going to create an ecommerce store then you can consider shopify for your website. If you are not a technical person then it will more suitable option for you as you can get your online store in the shortest time with the help of shopify as most of the features are ready-made in this platform. But if you are looking for more customization then some open source custom-built stores would be better choice for you like Woocommerce, Magento, etc.
Which is better OpenCart or WordPress?
Opencart is an ecommerce solution where WordPress is a blogging platform. If you are going to make a non-ecommerce website then WordPress is the solution for you. But if you are going to make an ecommerce store then you can have by using WordPress with some popular extensions like WooCommerce which provides more as you are getting WordPress, more plugins, ideal SEO environment, more customization, better design, more flexibility and more support.