Graphic Design Services – Attractive Visuals which Attract Customers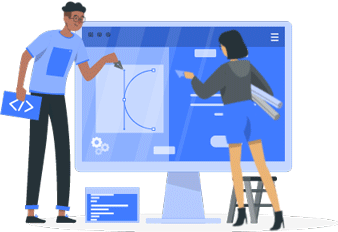 The studies have proved that 65% of humans are Visual Learners. They learn, capture and remember things or data in a better way if presented in a visual form. The visuals leave a long-lasting effect on one's mind and help in creating unconscious brand awareness on the mind of the audience or customers. It helps to attract all category of people from all the ages, background and helpful in all the purposes whether it is education, corporate or any other businesses. Graphic Designs are effective in all the forms of marketing like print, digital or in a way of presentations.
Premware Services India LLP is the "One Stop Solution" for all Graphic Design Services in Surat and Gujarat.
Logo Designing
Our expert of Photoshop and illustrator can provide the best in class designs for your businesses; we are experts in designing business Logos.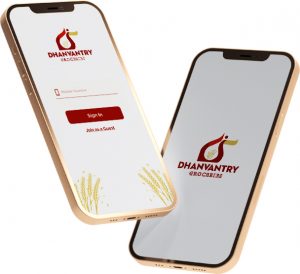 The Logos are the most important and essential tool to create a brand and brand awareness. Marketing without a logo is like a body without its soul. It is as important as any other aspect of a business. A logo gives the first impression about your company and services. It sets the standard and helps you attract your target audience. The unconscious image of your logo in consumers' minds helps them in identifying your products. It gives them an impression of being "familiar" to your brand.
We, Premware Services India LLP, understand the importance of Logo and provide your Logo beyond your imaginations. We don't just give you the identity to your business but also provide a theme, look and feel to your business, many of our clients decide the colour theme of their website, apps, Marketing Campaigns and even physical stores based on the logos we provide. We give a complete package which enables our customers to build a complete theme around the logo which will give your business a distinctive look and brand value.
Graphic Design and Digital World
The world is entering a new phase of the Digital World. Most of the premium customers use Digital Platforms in everyday life. Emails, Social Medias and Games have become an integral and important part of day to day life of urban crowd and major parts of the rural world as well.
There are many ways to reach out to a huge pool of customers in Digital Platforms; the e-banners, e-leaflets and e-invites have replaced the physical format of traditional banners, leaflets and invite respectively.
We provide rich and sober-looking Graphics for Social Media, Websites and Mobile Applications, it is crucial to understand the target audience to design a banner or leaflet. If we are targeting kids the graphic needs to be flashy and colourful, at the same time if your target audience is corporates, we need to make the banners soberer which conveys more facts, figures and salient features in a more effective way.
Social Media Marketing
E-Banners
Graphics for Sales videos
Graphics for Limited Period discount ads
Designs of e-vouchers
Podcast designs
Websites
Charts and Tables
Attractive backgrounds
Icon Designing
Mobile Applications
Landing page graphics
Visibility enhancing graphics
Graphic Design and Corporate world
It is a myth that corporates don't prefer graphics, however, it is observed that graphics have played a huge role in day to day corporate life for internal as well as external communications. Premware Services India LLP is an expert service provider for Graphic Design for Corporates and Businesses.
PowerPoint Presentations or Multimedia Presentations
Presentations play a vital role in conveying business goals, presenting business ideas to investors, presenting a strategy to internal and external stakeholders and in training & development of staff. Presentations are commonly used by all corporate houses and small to large businesses across the world.
We make a next-level PowerPoint Presentations with unique graphics and designs which will suit the tone of your agenda and purpose of presentation. The distinctive look and way of presentation always leaves a positive impact and sets a standard.
Infographics
Infographics are the pictorial view of data, facts & figures. The data are considered as boring and difficult to understand or analyse when created in tables. Infographics are the creative way of not just conveying the data to your audience but in a single picture, it also depicts the trend, analysis and progress of data. The colourful depiction makes it interesting and easy to understand and remember. Many companies put their data on the website in terms of Infographics only, which helps them attract the online crowd and also makes the data more visible and readable.
We have thousands of ideas and unique designs of infographics, Premwear's statistically aware workforce makes a wonderfully unique infographic for different segments like Comparison charts, SWOT analysis charts, Trend Analysis Charts in various unusual forms to make your data look attractive.
Other Graphic Design Services by us, Graphic Design Company in Surat
Banners
Backdrops / Billboards designing
Flyers Designs
Brochure Designing
Restaurant Menu Designing with photos
Package designing
Personalised Calendars Designing
Personalised Souvenir Designing
Newspaper ads
Letterhead, Envelopes & Business Cards Designs
Emailer designs
FAQsFrequently Asked Questions and Answers on Graphic Design Services
What services do Graphic Designers offer? What kind of work do Graphic Designers do?
Graphic designers use color, illustrations, fonts, and layout to visually communicate a message or present a product. They design logos, product packaging, print materials, and websites, develop the overall layout and production design for applications such as advertisements, brochures, magazines, and reports.
Who needs Graphic Design services?
Business owners who has website for their business need graphic design services.
How much do graphic designers charge for a design?
According to Upwork, Rates charged by graphic designers on Upwork vary from $15 to $150 an hour, with an average rate of around $25 per hour.
Is Graphic Designing a good career? Do graphic designers get paid well?
Yes, Graphic Designing is a good career choice. According to Payscale, the average salary of graphic designer is ₹298,557 per year. In the USA, the average salary of a graphic designer is around $40 k per year.
Is graphic designing easy?
If you have any interest in graphic designing and creativity, then it will easy for you to learn it and make career in it.
Which Company is the best for Graphic Design Content?
There are many leading IT companies provide Graphic Designing services to its clients. You can prefer Premware Services for all your Graphic Designing needs.